Current maps of Bulgaria.
Summary of contents of this page:
In the following maps of Bulgaria you can see the places that we propose to travel to Bulgaria and where our adventure activities take place, sport, nature and culture. To know more details of the trips we organize you can see our page of "The most sold", or request a custom budget without obligation above in the menu "Ask for a budget".
If these maps have been useful to you, remember you found them in senderismoeuropa.com.
Map of Bulgaria with relief and mountain areas.
Main road map.
Map of tourist places.
Map of regions and cities.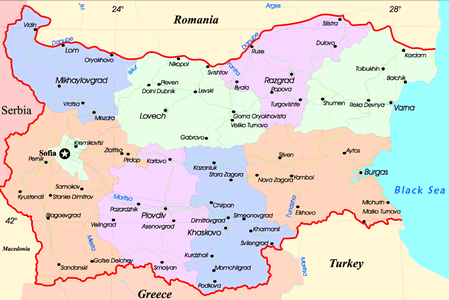 Now that you are located you can go deeper and for this we recommend what to see in Bulgaria in the following article: "What to see in Bulgaria in 12 days". However we can design a trip to suit you with the duration, activities and destinations you prefer.