Native Spanish Online Teacher
"Native Spanish Online Teacher" . Know more about our online Spanish lessons:

About "Native Spanish Online Teacher".
"Native Spanish Online Teacher" is an online school which offers online Spanish lessons on Skype or other live classes programs so that the student can learn wherever he is and whenever he wants. We are in Madrid (Spain) but we teach students from almost everywhere: Korea, Bulgaria, Germany, India, etc… It is not necessary that the student travel to Spain, we teach online on One to One classes by videoconference. We also teach foreign students that stay in Spain and need to learn spanish as soon as possible.
"Native Spanish Online Teacher" was born from an extensive experience and training as a Spanish teacher for foreign learners. I am an native spanish teacher from Madrid (Spain) and I can teach both latin-american and european spanish pronunciation and words.
The goal of online Spanish classes is to make learning fun and interesting while at the same time encourage the development of the oral and written communication skills for kids, teen and adult students.
How does it work?
Online Spanish lessons are given using videoconference calls on Skype or other free programs. We also use an online whiteboard where the student can chat, paint and write to the teacher for a better comunication. All the classes are recorded in our server and can be downloaded by the students or their parents to keep learning or for the safety of the parents…
The teacher prepares individualised lessons for each student, depending on their age, interests and needs.
During the online Spanish lesson the student will do a series of activities to practise grammar, vocabulary, pronunciation as well as cultural information to develop all the communicative skills; reading, writing, speaking and listening.
After the lesson the student can do complementary exercises to practise what it have been seen in class.
The student will follow a student book as well as use real-life materials such as websites, songs, videos, etc. The teacher will decide which student book is the best for the student depending on their spanish level.
What do I need to study on "Native Spanish Online Teacher"?
For the online Spanish lessons, the student will need:
A computer with internet connection.
Loudspeakers
A microphone
A webcam ( recommended but not mandatory)
It is not necessary the student install the Skype program because we teach with our own videoconference program that it is not installed in your computer, only in our server. We will send you a password to login in the course and that is all, easy and fast!!!.
Type of courses.
Spanish for children between 2 and 12 years old.
"Native Spanish Online Teacher" is focused on Spanish for the little ones of the house. We all know that the best time to learn a language is when you are young. And we also know that the best way to learn is through play.
This online course in Spanish is the most entertaining and effective way to teach children Spanish at home – where you be with your child (maybe even learn with them) . We will also use educational internet programmes which have been specially created for children to learn Spanish. We will sing, dance, paint….all on the computer.
Spanish for teenagers between 12 and 17 years old.
This course is for teenagers between 12 and 17 years old who are studying Spanish at school and who may need help with their homework, exam preparation or simply want to practise speaking. It is also a course for those whose want to star the study of the Spanish from the beginning.
Language and internet is the perfect combination for you and what better way to prepare for the future that by learning Spanish.
In this course we use teaching methods that allow the young students to learn Spanish in a natural way, and most importantly in a way they will enjoy, through games and activities, videos and stories.
The Spanish for teenagers classes are adapted to the rhythm of learning at school and even if you don't receive formal classes at school we can follow a school book perfectly adapted to people of your age. We will surf the net to find topics that will interest you such as comics, videos on youtube, series and cartoons, websites, etc.
And of course we will work together to help you pass your Spanish exams. The course is divided into 4 levels (A1, A2, B1, B2) according to age and level. We will do a level test to decide which course is best for you in our first free online class.
Prices.
* – Half price for 25 minutes class
Frequent questions.
1. How does "Native Spanish Online Teacher" work?
a) Firstly you could contact the teacher by email (or Skype) to inform the teacher how many classes the student would have and what day and time the student would have the classes.
b) The teacher will contact you by email to arrange a free test session. This test session allows you to meet the teacher, see how Native Spanish Online Teacher works and decide if you like contract the course. The teacher will also assess your level and advise you on which course is most suitable. If you want to continue with the classes you arrange payment and the day and time you want to receive the class. This first online class is for free.
c) A few days before the class stars the teacher will send you the documents the student is going to work on (only for students between 12-17 years old).
d) Once the payment is done the classes start.
2. How long is a class?
There are 2 types of class:
– Classes of 50 minutes (see upper price table)
– Classes of 25 minutes (price is half of the price table)
*Other duration of the classes are possible.
3. Do I need to use a webcam during the class?
We advise you to turn on your webcam during the class to allow for better communication between the teacher and the student. The student usually feels more comfortable if they can see the teacher and body language is an important part of communications for both.
However, the webcam is not mandatory and we will respect the student's decision not to use it during the class.
4. What language will the teacher speak in the class?
During the class the teacher will speak mainly in Spanish. This is important as it allows you to learn Spanish in the same way you learnt your native language, by listening and repeating. However, if the teacher thinks it necessary to explain grammatical points he may talk in English.
5. How often should I have a class?
Each student can decide how many classes they want a week (1, 2, 3…5), whatever is most convenient but we advise you to have a minimum of 2 classes a week as frequent contact with the language is necessary in the learning process.
6. How can I cancel a class?
If you inform the teacher at least 24 hours in advance you can cancel a class without charge. You can cancel the class by email to the teacher.
7. Can "Native Spanish Online Teacher" cancel a class?
In case a force majeure (major cause) such as a natural disaster, problems with internet, power cuts or illness, and the teacher is not able to give the class then it will be cancelled. The teacher will recuperate this class at a time to suit the student, and of course without any additional cost.
8. What happens if the class is interrupted due to a technical problem (the computer, internet, earphones, microphone etc..)?
Don't worry. We will schedule the class for another day and time without any additional cost.
9. What happens if I am late for class?
Your teacher will wait you at the time arranged. After 10 – 15 minutes in case it is not possible to contact you the class will be cancelled without previous arrangement and you will be charged for the class.
10. What time zone should I take into account when arranging a class?
Take into account that Native Spanish online teacher is placed in Madrid, Spain. It is the Central European Time (CET) Standard Time = GMT+1. You can also look at the time zone map and calculate the time difference between Spain and your country.
11. How can I pay for the classes?
Paypal
By bank transfer (bank comission by the customer)
(We recommend Paypal as the safest and quickest method of payment.)
Contact "Native Spanish Online Teacher".
Skype user: luiscarro0807
E-mail: info@senderismoeuropa.com
Our teachers: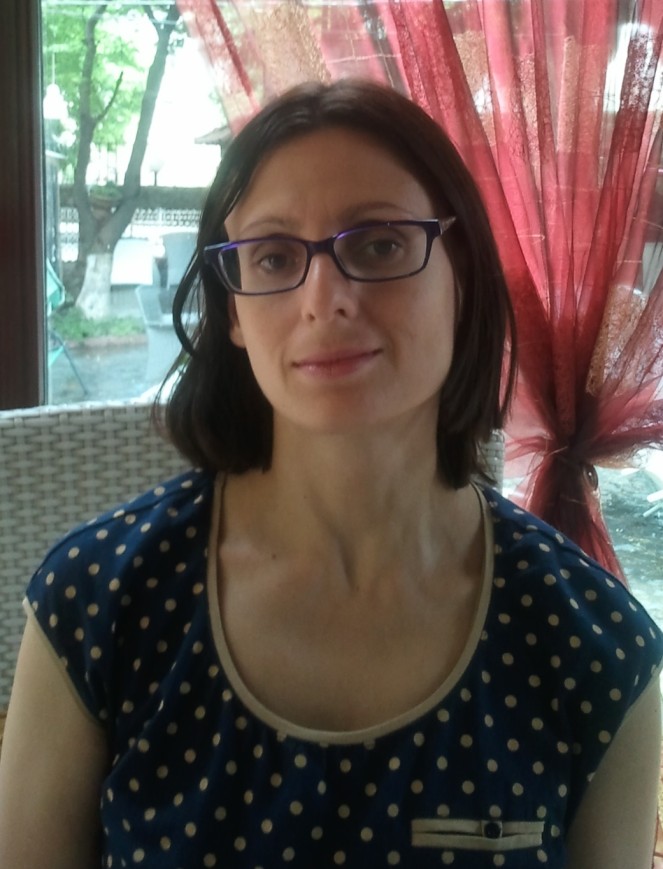 "Profesor Nativo de Español Online". Conoce más sobre nuestras clases de Español online:

Sobre "Profesor Nativo de Español Online".
"Profesor Nativo de Español Online" es una escuela online que ofrece clases de Español mediante Skype u otros programas de clases en vivo, de forma que el estudiante puede aprender dónde y cuándo quiera. Nos encontramos en Madrid (España) pero enseñamos a estudiantes de casi cualquier parte: Korea, Bulgaria, Alemania, India, etc…. No es necesario que los estudiantes viajen a España, nosotros enseñamos en clases One to One mediante videoconferencia. También enseñamos a estudiantes extranjeros que se encuentran en España y necesitan aprender Español lo antes posible.
"Profesor Nativo de Español Online" nació de la amplia experiencia de un profesor con estudiantes extranjeros. Soy un profesor nativo español de Madrid (España) y puedo enseñar palabras y pronunciación en latinoamericano y en español europeo.
El objetivo de las clases online de Español es hacer el aprendizaje divertido e interesante al mismo tiempo que desarrollar las destrezas de escritura y orales de los estudiantes, ya sean niños, jóvenes o adultos.
¿Cómo funciona?
Las clases de Español online se imparten utilizando la videoconferencia de Skype u otros programas gratuitos similares. Además usamos una pizarra virtual donde el estudiante puede chatear con el profesor, pintar, escribir,… todo para una mejor comunicación. Todas las clases son grabadas y guardadas en nuestro servidor y pueden ser descargadas por los estudiantes o sus padres para continuar aprendiendo por su cuenta o para la tranquilidad y seguridad de los padres…
El profesor prepara lecciones individualizadas para cada estudiante, dependiendo de su edad, intereses y necesidades. Durante la clase de Español online el estudiante realizará una serie de actividades para practicar la gramática, vocabulario, pronunciación, así como, información cultural, para desarrollar todas las destrezas: lectura, escritura, comunicación,.. Después de la lección, el estudiante puede hacer ejercicios complementarios si así lo desea para practicar lo que ha visto en la clase. El estudiante seguirá un libro de estudiante de Español así como materiales didácticos como páginas web, canciones, videos, etc. El profesor decidirá cuál es el libro más conveniente para el nivel de español que tenga el estudiante.
¿Qué necesito para estudiar con "Profesor Nativo de Español Online"?
Para las clases de Español online, el estudiante necesitará:
Un ordenador con conexión a internet.
Altavoces
Un micrófono
Una webcam (recomendable pero no obligatorio)
No es necesario que el estudiante instale en su ordenador el programa Skype porque nosotros enseñamos mediante nuestra propia aplicación de videoconferencias que no se instala en tu ordenador, sólo en nuestro servidor. Te enviaremos una contraseña para entrar en la aplicación y eso es todo, fácil y rápido!!!.
Tipos de cursos.
Español para niños de 2 a 12 años de edad.
"Profesor Nativo de Español Online" está enfocado al Español para los pequeños de la casa. Todos sabemos que el mejor momento para aprender un idioma es la infancia. Y además sabemos que la mejor forma de aprender es mediante el juego.
Este curso de Español para estudiantes es la forma más entretenida y efectiva de enseñar a los niños Español en casa – dónde tú puedes estar con tu hijo (tal vez incluso aprender con él). Además usamos programas didácticos de internet que han sido especialmente creados para niños. En la clase online, para aprender, cantaremos, pintaremos,… todo a través del ordenador.
Español para adolescentes de 12 a 17 años de edad.
Este curso es para adolescentes de 12 a 17 años que están estudiando Español en su escuela y puedan necesitar ayuda con sus deberes, exámenes o simplemente practicar conversación. También es para jóvenes que quieran iniciar el aprendizaje del Español desde cero.
Idiomas e Internet es la combinación perfecta para tí y qué mejor forma para prepararse para el futuro que aprendiendo Español.
En este curso utilizaremos métodos que permiten a los jóvenes estudiantes aprender Español de forma natural, y además, de forma que se diviertan, mediante juegos y actividades, vídeos e historias.
El Español para las clases de adolescentes está adaptado al ritmo de aprndizaje de las escuelas e incluso si tu no estás recibiendo clases en una escuela nosotros podremos seguir un libro de estudiante perfectamente adaptado a tu edad. Navegaremos en internet para aprender sobre los temas que te interesan como tebeos, videos de youtube, series y dibujos animados, páginas web, etc.
Y por supuesto trabajaremos juntos para ayudarte a aprobar tus exámenes de Español. El curso está dividido en 4 niveles (A1, A2, B1, B2) según la edad y nivel del estudiante. Haremos una prueba de nivel para decidir qué curso es el mejor para tí en nuestra primera clase online, que es gratuita.
Precios.
* – Mitad de precio para clases de 25 minutos
Preguntas frecuentes.
1. ¿Cómo empezar en "Profesor Nativo de Español Online" ?
a) Primeramente, podrías contactar con el profesor por email (o por Skype) para informarle de cuantas clases daría el estudiante y qué día de la semana y hora preferiría.
b) El profesor contactará contigo por email para acordar una sesión gratis online. Esta sesión te permite conocer al profesor, ver como funciona "Profesor Nativo de Español Online" y decidir si contratas el curso. Además con esta sesión el profesor establece el nivel de español del estudiante y te aconseja sobre qué curso es mas recomendable. Si deseas continuar con las clases se establece la forma de pago y la fecha de inicio del curso. Esta primera clase es gratuita.
c) Unos días antes de que empiece la clase el profesor enviará los documentos sobre los que el estudiante va a trabajar (sólo para estudiantes de 12 a 17 años).
d) Una vez el pago está realizado, comienzan las clases.
2. ¿Cuánto dura una clase?
Hay 2 tipos de clases:
– Clases de 50 minutos (ver tabla de precios arriba)
– Clases de 25 minutos (mitad de precio de la tabla de arriba)
*Son posibles otras duraciones de clases.
3. ¿Necesito utilizar una webcam durante la clase?
Nosotros aconsejamos encender tu webcam durante la clase para permitir una mejor comunicación entre el profesor y el estudiante. El estudiante normalmente se siente más cómodo si puede ver al profesor y el lenguaje corporal es una parte importante de la comunicación para ambos.
Sin embargo, la webcam no es obligatoria y respetamos la decisión del cliente de no usarla durante la clase.
4. ¿En qué idioma hablará el profesor durante la clase?
El profesor hablará principalmente Español durante la clase. Esto es importante para el aprendizaje del Español en la misma forma que se aprende el idioma nativo, escuchando y repitiendo. Sin embargo, si el profesor piensa que es necesario explicar temas gramaticales, puede hablar en inglés.
5. ¿Con qué frecuencia debería dar clase?
Cada estudiante decide cuántas clases quiere a la semana (1, 2, 3…5), lo que sea más conveniente para él, pero nosotros recomendamos un mínimo de 2 clases a la semana porque tener un contacto frecuente con el idioma es necesario en el proceso de aprendizaje.
6. ¿Cómo puedo cancelar una clase progrmada?
Puedes cancelar una clase sin cargo alguno si informas al profesor al menos 24 horas antes de su inicio. Si se cumple el plazo, la clase será cobrada. El sistema para cancelar una clase es enviando un email al profesor.
7. ¿Puede "Profesor Nativo de Español Online" cancelar una clase programada?
En caso de fuerza mayor como desastre natural, problemas con internet, cortes de electricidad o enfermedad, si el profesor no es capaz de impartir la clase, entonces será cancelada. El profesor recuperará esta clase más adelante de acuerdo con el estudiante y por supuesto sin coste adicional.
8. ¿Qué ocurre si la clase se interrumpe debido a problemas técnicos (el ordenador, internet, micrófono, etc…)?
No te preocupes. Programaremos la clase para otro día sin coste adicional.
9. ¿Qué ocurre si llego tarde a una clase?
Tu profesor te espera a la hora acordada. Después de 10-15 minutos, en caso de que no sea posible contactar contigo, la clase será cancelada y se te cobrará la clase.
10. ¿Qué zona horaria debería tener en cuenta cuando se programa una clase?
Ten en cuenta que "Profesor Nativo de Español Online" se encuentra en Madrid, España. Es la zona horaria de Centro Europa (CET), Hora estándar = GMT+1. También puedes consultar un mapa de zonas horarias y calcular la diferencia entre España y tu país.
11. ¿Cómo puedo pagar las clases?
Mediante tu cuenta "Paypal" (podemos informarte de cómo crearla si no tienes aún).
Por transferencia bancaria (comisiones a cargo del cliente).
(Nosotros recomendamos Paypal como el método de pago más seguro y rápido)
Contacta con "Profesor Nativo de Español Online".
Usuario de Skype : luiscarro0807
E-mail: info@senderismoeuropa.com
Nuestros profesores: