Bulgaria, where remains of old Europe – 5 days
Travel to Bulgaria, where remains of old Europe (5 days)
Departure Dates: To choose all year.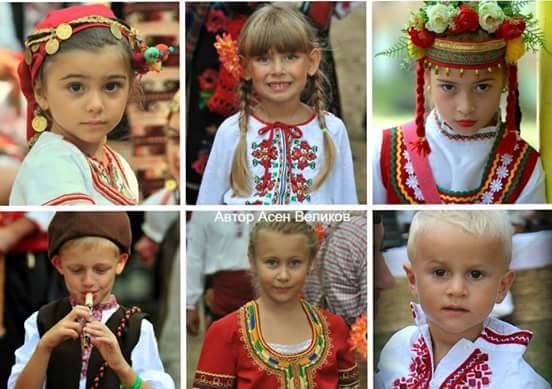 This trip through the interior of Bulgaria will allow the discovery of culture, traditions, gastronomy and typical architecture of Bulgaria, great unknown in our country and we are always amazed by its authenticity and to keep alive a form of rural life and forgotten in the rest of Europe. Due to its geographical situation and History is an area that mixes cultures and customs from the Mediterranean, Soviet, Muslim and of course Old Europe, a variety not found in any other European country. Our route is outside the typical tourist trips and is intended for those who love adventure and new places to discover…
Itinerary:
This is the proposed itinerary but you can increase the number of days to enjoy your trip and choose the dates by Travel budget request as. and we'll send a personalized itinerary. The order of the itinerary may change depending on flight schedules.
Day 1 – Arrival in Sofia. Transfer and visit Orthodox Monastery of Rila which it is an impressive architectural complex of great beauty and surprising for its size and its special aesthetics. Overnight in Sofia.
Day 2 – Departure to Plovdiv, European Capital of Culture 2019. Walking tour of the Old Plovdiv including the house " Nedkovich " , Roman amphitheater , the church "St. Constantine and Elena ", " Trakart " which it is a private museum where you can see the famous glass working technique of Millefiori , the archaeological museum displaying a treasure of gold , etc, etc .
Day 3 – Journey to the Center of the country deeper into the beautiful mountains of the Central Balkan. You can visit the ethnographic complex "Pm" (typical village and outdoor museum of old Bulgarian craftsmen) , the traditional village of Tryavna (with its medieval clock tower and the typical house "DASKALOV") and the village of Bozhentsi (with magnificent examples of village houses of the nineteenth century still inhabited).
Day 4 – Back to Sofia, visit to the town of Koprivshtitsa, declared a city-museum by the architectural value of their homes the Bulgarian Revival (XVIII – XIX) colorful beauty and unique in Europe. Koprivshtitsa has cataloged 388 historical elements between houses, buildings, Monuments and churches.
Day 5 – Dedicated to the capital, Sofia, if the flight schedule permits. In Sofia you can choose to visit museums, see the huge Orthodox Cathedral Alexander Nevski, shopping or just stroll through the parks and streets. Transfer to airport and departure to Spain.
Prices.
For 2 Travellers: 432,00 € / person
(C segment vehicle tourism, tipo Opel Astra, Ford Focus, etc.)
For 4 Travellers: 386,00 € / person
(tourism segment C with familiar body or minivan segment C 6 from 7 plazas, tipo Opel Zafira, Dacia Loggy, etc)
For more than 4 individual travelers or travelers, Please check price.
Note: Also available as Travel with Spanish-speaking local guide, consultadnos price according to dates please.
What includes:

- The collection and delivery of the car at Sofia Airport by personnel rental company.
- Vehicle rental - a minimum rate segment C (tipo Opel Astra, Ford Focus, etc…), unlimited mileage, Super all-risk insurance C.D.W. : Collision Damage Waiver (disclaimer for collision damage), third party insurance, insurance against theft and fire, It does not cover damage to tires or tires, or theft or loss of keys, or theft of luggage or personal belongings, It includes second driver free of charge, highway traffic rates (Vignette) and roadside assistance 24h / 7d.
- Hotel accommodation (in double room, other options are possible, Please consult)
- Regime: Bed and breakfast.
- practical travel guide in electronic format.
- Telephone assistance 7d / 24h contingency during the trip.
- If you want higher end hotels to the aforementioned can be reserved at an additional cost, consult.

What is not included:

- The single room supplement.
- Airline tickets going / return.
- Airport taxes.
- Insurance cancellation, repatriation, or medical expenses.
- Fuel (the average price of fuel in Bulgaria last year was a 10% less than in Spain ). The rental car is delivered with a full tank and must be returned equally full by the end of the trip.
- Child seats and snow chains for the car rental. They can be rented on request in advance, Price on application.
- To collect your car hire you have to give a deposit of between 100 Y 300 €, depending on the segment the vehicle, which will be refunded to the return of the vehicle if it does not suffer any serious damage or lack of cleanliness.
- Fees and payments for parking, estimated a 15 € en total.
- Visits to places of interest: museums, monasteries, iglesias, etc..(estimated a 25 € / person).
- Refunds on the grounds that some of the stages or visits reflected in the itinerary could not make.
- Any other concept not reflected as included in the previous section.